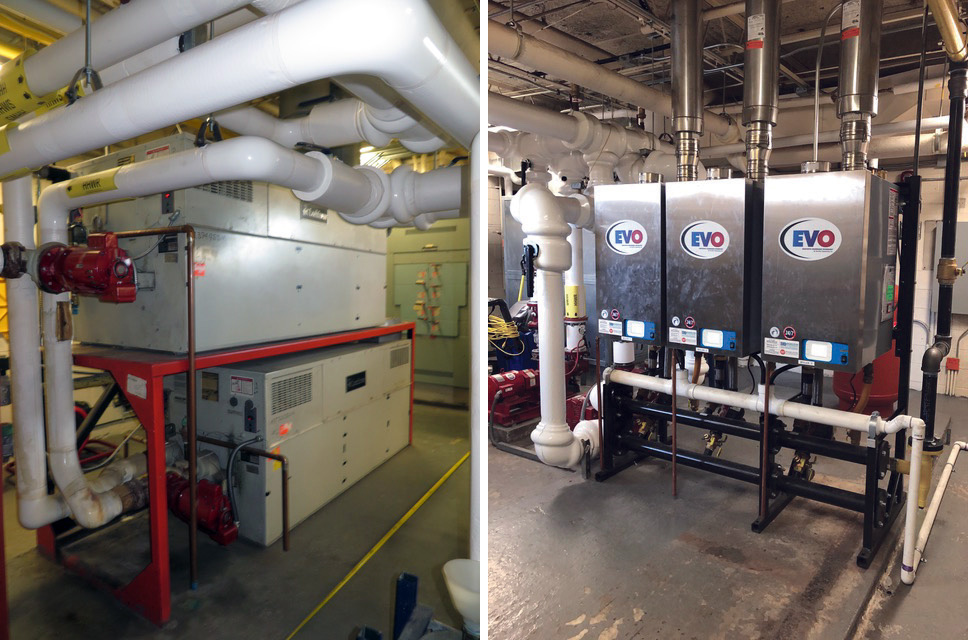 About the customer
This is a project for the Livonia Public Schools, through our distributor Performance Engineering Group.
Customer Needs
The existing standard efficiency boilers needed an upgrade to new high efficiency condensing units. By "right sizing" their boilers, we greatly reduced their overall energy costs and optimized system operations. The new EVO (3) boiler package increased turndown to 15:1 for better load tracking.
Performance Engineering Group has worked for the last few years helping Livonia Public Schools drill down on their real building heating loads and required water flow rates.
The results have been quite eye opening for the school district; in some cases they have cut their BTU/hr input by 75%, and their pumping horsepower by over 50%!
This project is one of a number of schools being retrofitted with Hamilton Engineering products over a multi-year budget program.