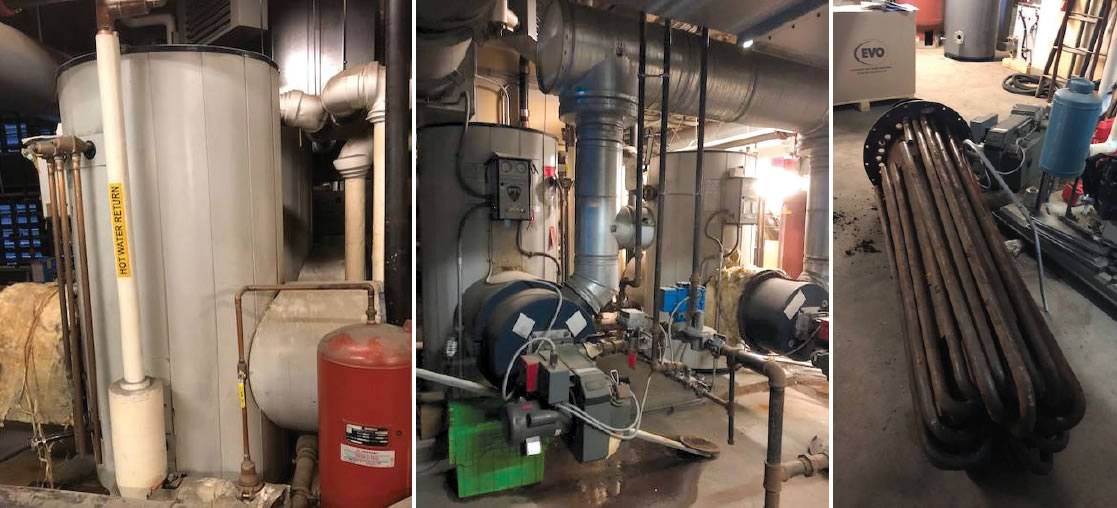 NEW ENGLAND HOTEL
Replace two leaking/failing 1.6 MMBTU water heaters in a limited amount of space.
ABOUT THE CUSTOMER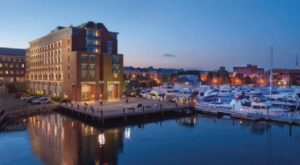 Located in New England, this hotel offers travelers the benefits of a superb location. The hotel is an all-suite location with 168 rooms, including studios, one-, and two-bedroom options. Other amenities include indoor and outdoor swimming pools, a fitness center, and 450 square feet of flexible meeting space, making it a great choice for corporate travel! Additionally, the hotel is pet-friendly.
CUSTOMER NEEDS
There was a critical need to remove and replace two failing water heaters located in the penthouse. Both of the existing units were leaking, and they needed to be disassembled and cut apart to get out of the building. Upon inspection, there was limited space to get a new system assembled and maintain a hot water supply to the guest rooms.
THE SOLUTION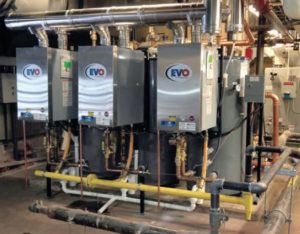 After a thorough site investigation, a solution was presented to solve the problem and increase efficiency. Hamilton designed a pre-packaged water heating system properly sized for demand, consisting of three 599k BTU/HR water heaters and three 160-gallon tanks—small enough to get up to the penthouse floor and be assembled in stages to maintain continuity. The system included prefabricated modular manifolds which allowed for ease of installation and the provision to install two of the three heaters initially and one at a later date to handle the load of the system. The system was built and shipped within 48 hrs of receipt of order and the installation was performed on a Saturday and Sunday.
WHY COMPANION?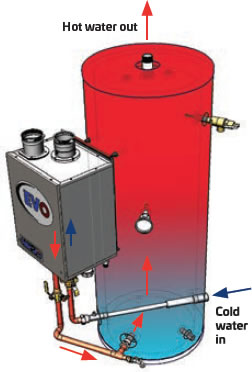 Companion's Cold Water Injection System™ (CWIS) maximizes the heater's condensing efficiency by directing the coldest incoming water through the EVO's heat exchanger. The unique design of Companion's tank with CWIS™ eliminates flow rate restrictions that are common in tankless heaters.