Why Companion? Why CWIS™?
Companion's design provides as much as 10% greater operating efficiency when compared to other "high efficiency" self-contained heaters. Its unique use of CWIS™ eliminates flow rate restrictions that are common in tankless heaters.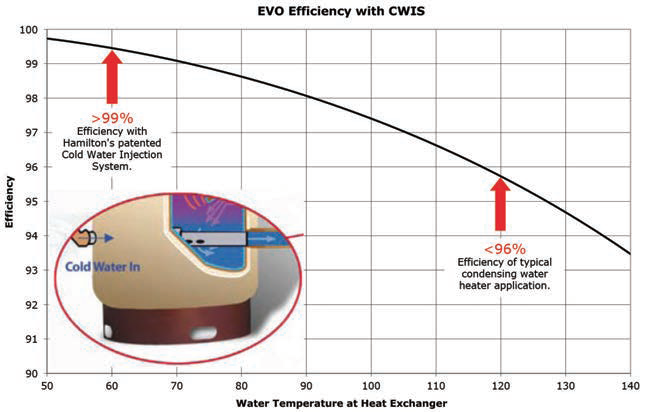 COMPANION FEATURES
Space saving design, up to 99.8% efficiency
Inputs ranging from 129,000 BTU to 630,000 BTU/hr
Storage ranging from 80 gallons to 160 gallons (not all tanks fit all BTU capacities)
Modulating burner with 5:1 turndown ratio
Patented Cold Water Injection System (CWIS™)
Stainless steel or optional glass-lined insulated tank (less than 1˚F temp loss per hr)
Sealed combustion with PVC or stainless vent and air inlet
Combined storage & recovery (modular construction with individually replaceable components)
Up to 1432 gallons first hour delivery at 60°F temperature rise
10 Year Limited Warranty—in similar environments, Companion last up to three times longer than conventional self-contained heaters
Indirect Companion. When and Why?
In poor water conditions (combined hardness & TDS of over 25 grains per gallon, or aggressive or acidic water) the Indirect Companion Odd Water™ System eliminates scaling and other factors that contribute to premature failure of a conventional water heating system.
INDIRECT COMPANION FEATURES:
Up to 95.5% operating efficiency
Impervious to scale build-up and loss of efficiency in hard water areas
316Ti stainless steel heat exchanger and tank
Modulating stainless steel burner
Self-diagnostic microprocessor controls
Sealed combustion
Condensate neutralizer
CPVC or AL 29-4C stainless vent
15-year heat exchanger warranty
10-year tank warranty
INDIRECT COMPANION OPTIONAL EQUIPMENT:
Piping manifolds on multiple units
Cascade controls on multiple units
Common venting on multiple units
119-gallon tank also available with a vented, double wall coil heat exchanger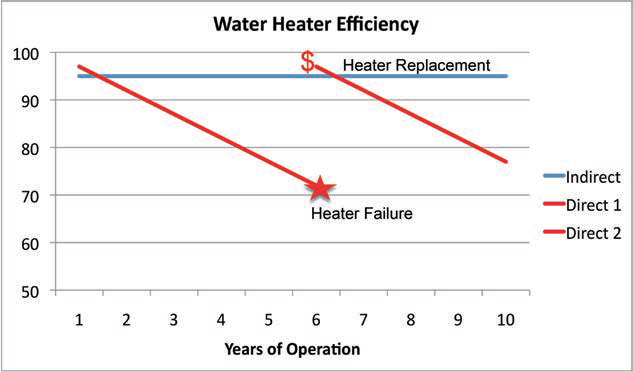 Custom configurations. Only from Hamilton.
No two buildings are exactly the same. At Hamilton Engineering, we understand this. It's why we so frequently provide custom Companion configurations, engineered to fit your job-specific domestic hot water needs.
If you have a unique application, Hamilton is ready to design a custom system solution to handle all of your challenges. All of our configurations can include pre-piped Companion with CWIS for easy installations and less downtime.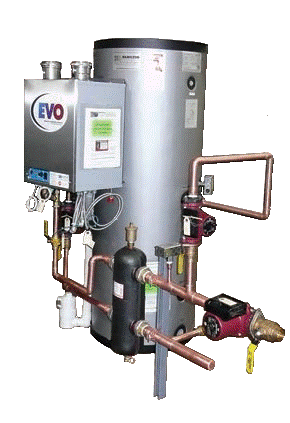 This custom Companion configuration was designed for building heat, with an indirect zone and tank to produce domestic hot water.
Need higher capacity?
Companions also come in multiunit configurations, like this one, which includes reverse return piping for easier field installations.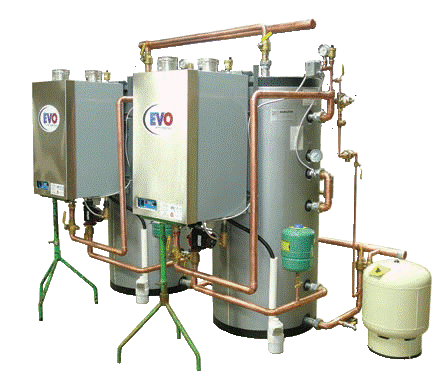 *Green stands shown used for fabrication purposes only.
Snow Melt Configuration
Another configuration of the Companion, this system was built to provide snow melt, using a domestic hot water package with a double wall heat exchanger.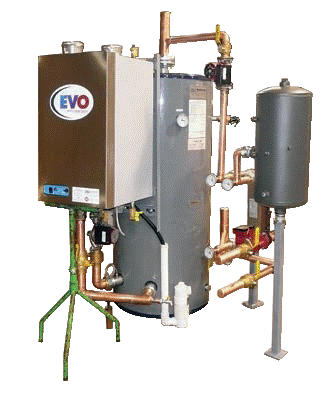 *Green stands shown used for fabrication purposes only.