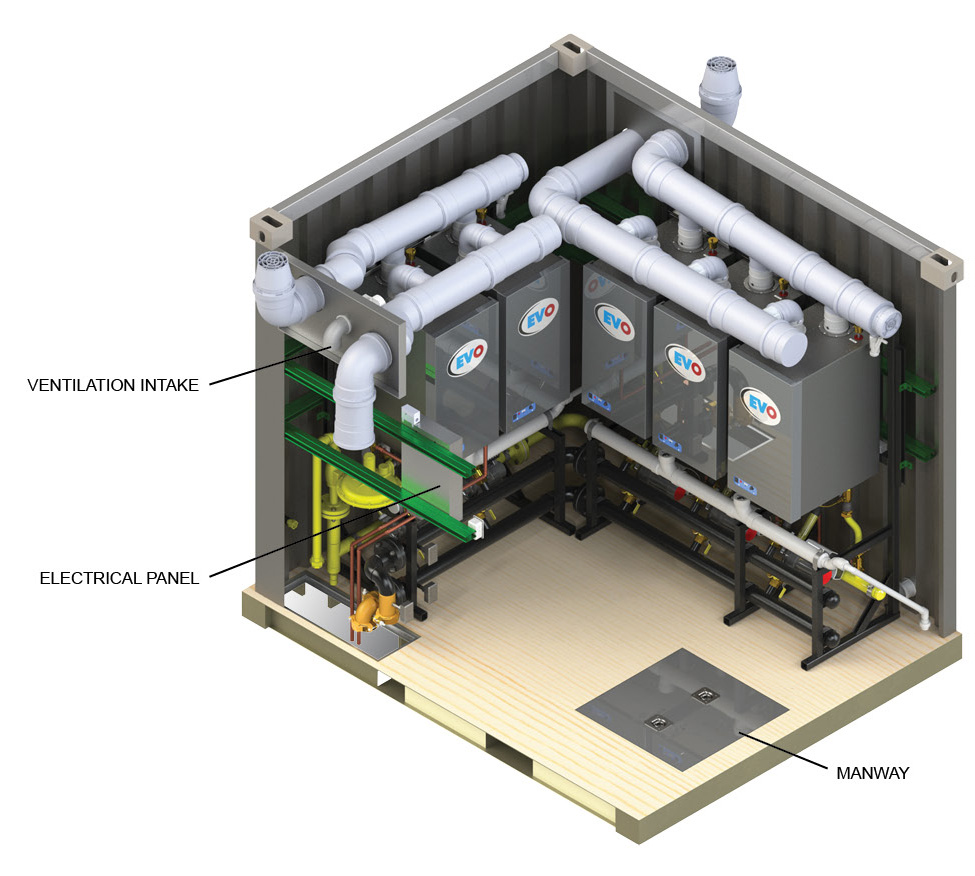 About the customer
This is a project for the United States Air Force in Japan, through Trane and our export rep—Hale Industries.
Customer Needs
Decentralization of heavy oil-fired steam to hot water heating plant; instead, each building (known as Hardened Aircraft Shelters, or HAS) now has a stand-alone, natural gas-fired, condensing boiler plant. A total of 31 boiler rooms make up this portion of the project.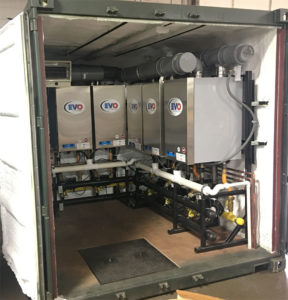 The Solution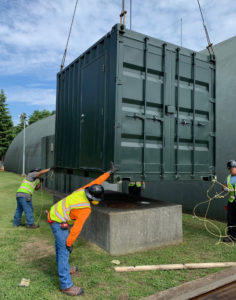 This Boiler room is one of thirty one, and is an EVO 5-pack; 3,150 MBTU/hr capacity. All that needs to be done once secured to the concrete pad is to make the field connections of gas, electricity, supply and return and make-up water piping, and commission the system!
The containers were painted to match military base color; each is fully insulated, with temperature-based outside air circulation and supplemental heat, as well as LED lighting and 110v electrical outlets. Additionally, each container was outfitted with a locking man-door, and customized per building with a floor manway access. All work was done in Hamilton's Livonia, Michigan facility.